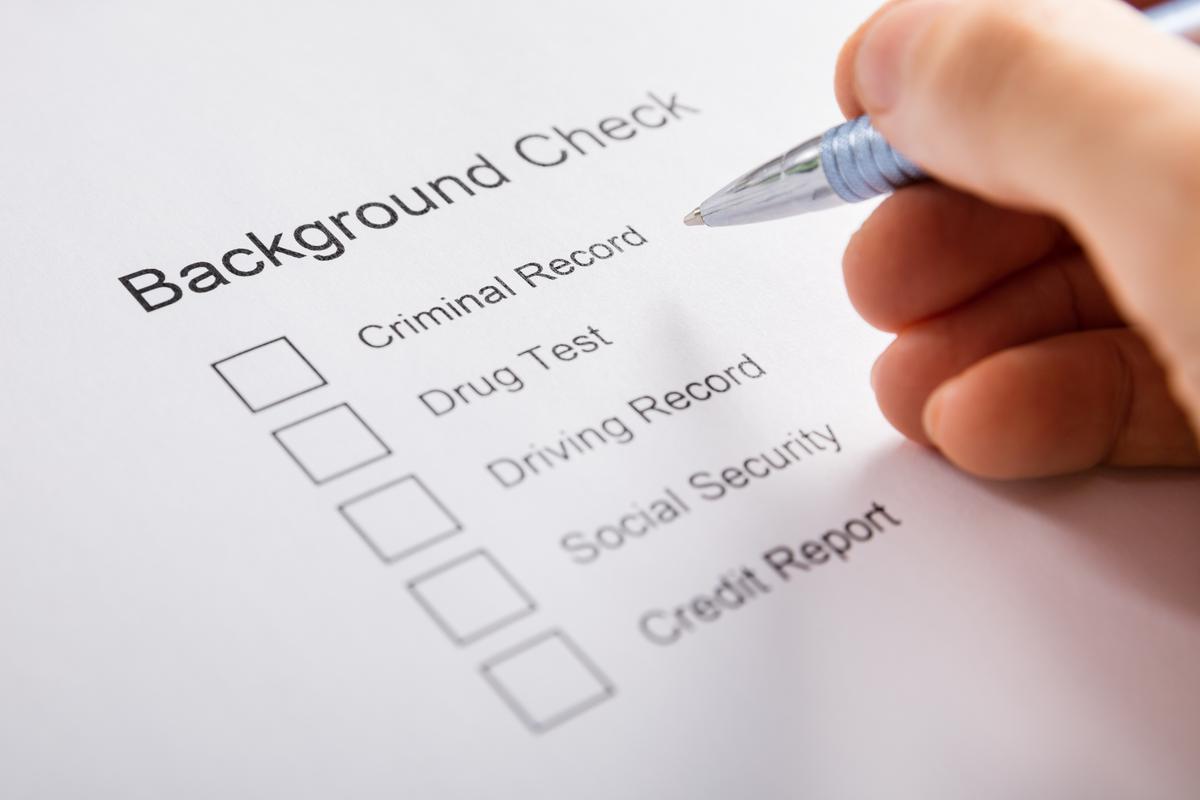 So your Texas company is looking to fill a position. You're excited about some of the people who have applied to your organization, but you also recognize these candidates present various risks. At this early stage of the hiring process, you must absolutely do your due diligence.
This is why background checks are so important. Pre-employment screening should play a central role in your on-boarding process—and you should know exactly what to look for when conducting background checks.
Background Checks in South Central Texas
Redstar Backgrounds completes background checks and related services for organizations in San Antonio, south central Texas, and nationwide. Our expert staff have over three decades' industry experience, and we consistently put customer satisfaction at the forefront of what we do.
With that, here are several categories to focus on when conducting pre-employment background checks:
· Criminal Records
When completing a background check on a potential employee, criminal records are likely the first thing that come to mind. By completing a criminal records check, you can scour state, county, and even national or international databases for the applicant's criminal history. You can easily determine whether they have ever been convicted of a misdemeanor or a felony, and you can confirm they aren't wanted for any crimes.
The benefits of criminal records checks are extensive. Employers will know exactly what they're getting into, helping to reduce workplace hazards and overall liability as a result. Criminal records checks, some might argue, are an ideal place to start when completing pre-employment screening.
· Motor Vehicle Records
Driver's license and motor vehicle records checks are also essential to the pre-employment screening process. Specifically, they bring safety and transparency to the workplace.
These checks are especially important for candidates who would be driving on the job, including those entrusted with a company vehicle and those receiving a company allowance on a vehicle. This group of individuals also includes chauffeurs, limousine drivers, taxi drivers, and commercial drivers.
Ultimately, any applicant who would be driving as part of their role should have a motor vehicle records check run. These records checks review information such as the applicant's license type and class, any restrictions or expiration dates that might be relevant, and other information. Suspensions, revocations, citations, and accidents will come up as well. As an employer, you'll almost certainly want to look into this for your peace of mind.
· Employment, Education, Licensure, and Reference Verification
In addition to reviewing the candidate's criminal and driving history, you'll want to incorporate verification screening into your background checks. This will allow your company to focus on only the most truthful, qualified applicants.
What do verification services entail? You can mitigate the risk of on-boarding the wrong staff by verifying each applicant's employment history, references, salary, and eligibility for rehire. Educationally speaking, you might verify the candidate's academic background and highest degree completed.
Personal and professional references, meanwhile, can be verified to confirm the applicant's character, abilities, and general skillset.
Then there are professional license verification services, which involve reaching out to the board or institution that issued a specific license. This will help to ensure the candidate is well-qualified and current on the credentials they need to excel on the job.
The Verdict on Pre-Employment Background Screening
Whether you are located in San Antonio, elsewhere in Texas, or out of state, background checks will help your company hire the best possible employees for your needs. Screening for the above items can save your organization time, money, and hassle in the long term.
Interested in learning more? Contact us today to learn more about how Redstar Backgrounds can oversee your pre-employment screening needs.