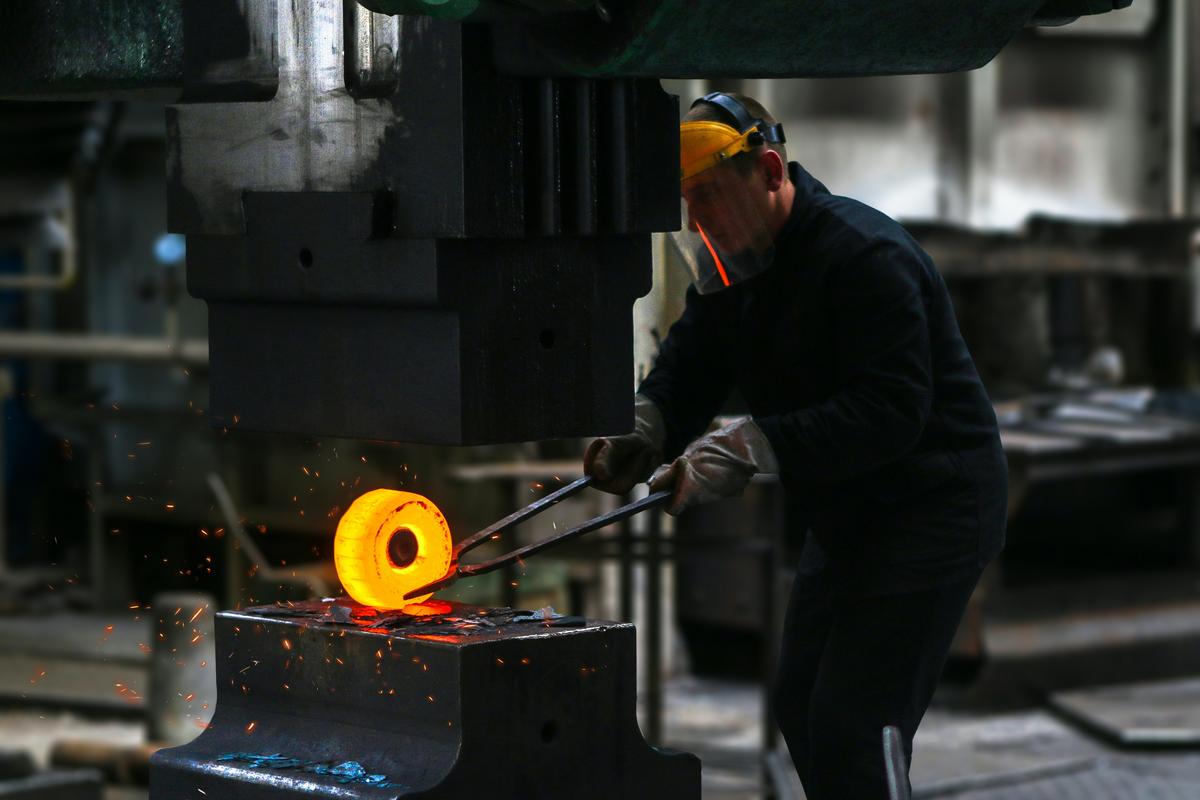 You know what they say about quality control: It's essential!
It's especially important in manufacturing, as manufacturing companies need their products to go above and beyond what's required.
To make sure they're doing just that, these organizations need to make sure their staff go above and beyond as well.
Employment Screening in the Manufacturing Industry
Today approximately 12 million U.S. employees work in the manufacturing industry.
As the nation's fifth-largest industry employer, skillsets are varied. Your team's talent may range from research and development, to design, production, logistics, operations, and other areas.
This diversity is key to a healthy team—but some things are meant to be a constant. Trust, integrity, and a sound work ethic are some of the qualities that shouldn't vary from person to person.
Enter an employment screening company like Redstar Backgrounds. We can help you design and implement a screening program that will allow you to sift through applicants and ensure you hire the best of the best. Our approach helps manufacturing companies throughout Texas:
Prevent accidents and injury

Reduce turnover

Save time and money

Promote good teamwork

Cultivate a culture of honesty and trust
Generally speaking, hiring the right candidates in manufacturing can be quite challenging. Most internal human resources departments are forced to grapple with a stream of applications alongside other daily tasks—and far too often, key information slips through the cracks.
This won't be the case with a designated background screening company. From reference checks and drug testing, to employment verification and Motor Vehicle Reports (MVRs), our team will curate a program to streamline your hiring process.
What Should Manufacturing Companies Screen for?
Hiring is complex no matter what industry you work in. In manufacturing, however, employers must balance a great deal of physical risks along with the usual challenges that come with taking on new staff.
This makes the overall hiring process a complex procedure. From assessing candidates' skills and licensure, to identifying who would be the best fit within the company, there's a great deal that goes into it.
And in manufacturing, there's also a great deal at stake. By hiring the wrong candidates, employers risk facing poor quality assurance and a high incident rate. Expensive penalties might ensue—among them failure to comply with DOT and OSHA requirements.
Ultimately, though, these risks can be mitigated by way of a comprehensive background check program. An effective approach to manufacturing background screening will include the following:
Criminal records search

Employment and licensure verification services

Reference checks

Drug and alcohol screening

MVR search
Looking to excel as a manufacturing company? Ensuring compliance by hiring the best possible staff is a solid place to start. This process begins by integrating employment verification screening, drug testing, and other common practices into your hiring.
Texas Manufacturing Companies Need Trustworthy and Qualified Staff
Whether you're located in San Antonio, Dallas, Houston, Austin, Corpus Christi, or another Texas city, you have plenty of manufacturing talent at your disposal.
That said, candidates can ace their interview and still present a number of red flags: among them a history of drug abuse, frequent absenteeism, or fudged resumes.
This doesn't have to be the case. By screening each applicant before making a hiring decision, you can save ample time and money, and ensure the same quality control you do on your products. All it takes is a standardized pre-employment screening process to build a team of trustworthy, hardworking, and honest staff.
Are you interested in learning more about background screening in the manufacturing industry? Contact Redstar Backgrounds for details. You can also follow us on Facebook, Twitter, and LinkedIn for more information.