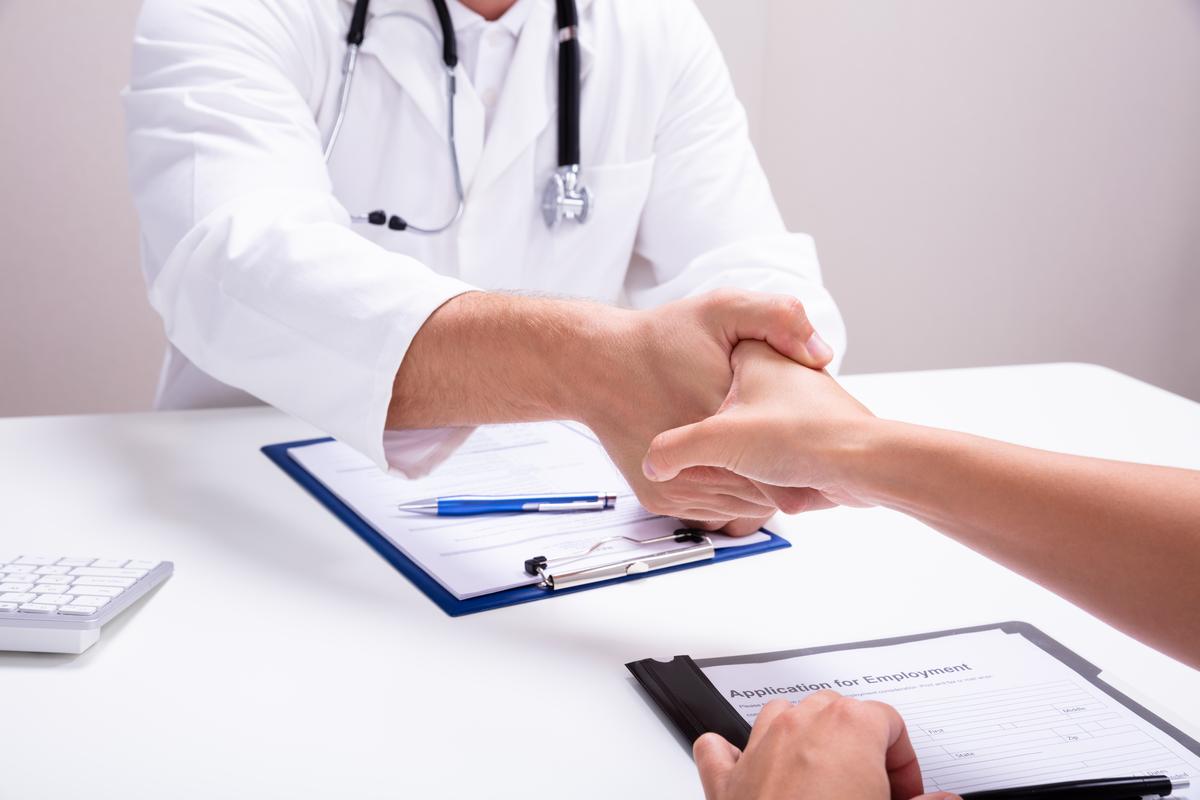 Pre-employment screening is about so much more than making sure your new hires are qualified. A meticulous background check will provide insight into a person's character, criminal history, and more.
In the medical field, background checks are truly invaluable. They help healthcare organizations protect patients and staff, preserve their reputation, and cultivate a strong culture.
This article will explore the nuances of background checks in healthcare.
Pre-Employment Screening in the Medical Field
Healthcare organizations in San Antonio, Austin, and Corpus Christi must develop the screening program they need to safeguard patients and hire the right people.
Generally, a background check in the healthcare industry will include the following:
By running the candidate through a database with over 1 billion records, you can confirm they have a clean criminal history.
Motor vehicle records (MVR) search
An MVR search will bring additional transparency to potential hires—from vehicle-related crimes to their accident history.
Employment, education, and identity verification are essential. They confirm the candidate is not only qualified, but truthful.
Drug abuse costs Texas healthcare organizations money and puts patients at risk. Stay ahead of problems with a custom program.
It's extremely important that you look into healthcare candidates' career history. Screening for sanctions will help you weed out medical workers who have been penalized, suspended, or who have faced disciplinary action.
Why Healthcare Background Checks Matter
Texas healthcare employers should screen all of their staff. Hiring managers ought to conduct background checks on administrators, physicians, nurses, physical and occupational therapists, healthcare transport workers like EMTs, and even marketing and janitorial staff.
If this sounds like overkill, it's not. There is significant demand for healthcare workers throughout the U.S., and Texas is no exception. Hospitals, clinics, home care agencies, and even medical device manufacturers are searching for new team members.
Despite this demand, healthcare companies can't just hire anyone. In all industries, but particularly in the medical field, employers need to be on high alert. They need to know which candidates have problematic criminal pasts, concerning suspensions or probations, or a history of drug abuse.
The ethics of inadequate screening notwithstanding, it's important to note that healthcare employers also have a legal obligation to pre-screen their staff. A limited (or nonexistent) background check program could lead to serious consequences. Litigation, malpractice accusations, reputation damage, and safety issues are just the beginning.
A Seamless Approach for Healthcare Companies
As Texas companies continue to hire healthcare workers, they need to improve their hiring strategies. Yet human resources departments are often so overwhelmed by hiring that they fall short on screening.
A third-party provider can step in and assist companies in the medical field. Together, you can integrate a vetted screening solution into your own hiring practices, customizing them as needed and staying compliant with the law throughout.
Are you ready to create a custom pre-employment screening program? Redstar Backgrounds will make it happen. Let us help you exceed healthcare industry standards and hire the best talent around.
Background Screening for Texas Healthcare Employers
Healthcare employers in San Antonio, Austin, and Corpus Christi will save money—and protect their reputation—by hiring the right people people.
This is where pre-employment screening comes in. At Redstar Backgrounds and DrugScreenKits.com, our team will help you through every step of the background check process. No matter your industry, we'll craft the exact screening solution you need to vet your staff.
Please contact us for details, or to set up a free consultation. For more information on our screening services, follow us on Facebook, Twitter, and LinkedIn.