Wednesday, February 22 2023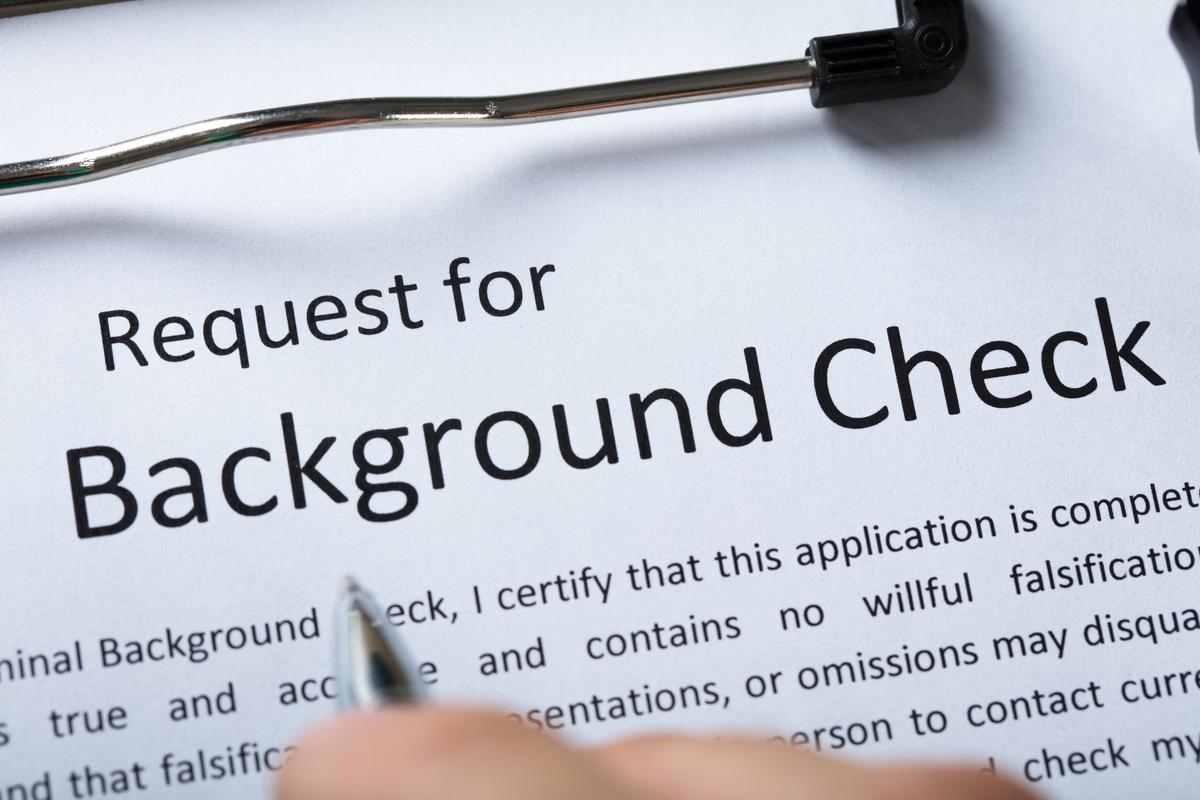 Pre-employment background checks play a key role in the hiring process.
In addition to making sure a candidate is a good fit for the organization, these checks verify the information applicants provide. A simple screening is an effective way for Texas employers to make sure they are hiring honest, well-qualified people.
This post will offer an overview of pre-employment background checks. It will also cover the benefits of background checks and explain how to conduct them.
What Goes into a Pre-Employment Background Check?
Pre-employment screening involves a thorough review of the candidate's personal, educational, and employment history. The vast majority of background checks look into the applicant's criminal background too. Reference checks and motor vehicle records (MVR) checks may also come into play.
The purpose of a pre-employment background check is to confirm the applicant has provided truthful, accurate information. Another goal is to uncover potential red flags—say, a felony charge or a fudged resume—that would disqualify the person from being considered.
Different Texas employers may adjust their approach to pre-employment screening based on their needs. For example, a company that hires delivery drivers or requires staff to operate heavy machinery will emphasize driving history more than a healthcare facility would.
Why Conduct Pre-Employment Background Checks?
Here are some of the benefits pre-employment screening brings employers:
Looking to elevate your company's security? Background checks are a great place to start. By conducting a thorough review of a candidate's criminal history, you can identify safety concerns before you onboard a potentially problematic team member.
More informed hiring decisions
By verifying a candidate's background—namely their criminal, employment, and education history—employers can confirm the applicant has the right skills, character, and experience for the role. This brings us to our next point.
Background checks can also reduce turnover. The idea is to make sure the candidate is a good fit both culturally and for the role in question—before they join the team. This helps to improve retention rates and save money on recruitment.
Background screening offers financial protection against liability. By reviewing an applicant's history before extending a job offer, employers can show they have taken reasonable steps to avoid putting the company at risk.
Now let's discuss what a pre-employment background check might look like.
The Pre-Employment Screening Process
Here are some common steps involved in a pre-employment background check:
1. Obtaining the applicant's written consent
Before conducting a pre-employment background check, employers must seek the candidate's consent in writing. This generally includes a release form that authorizes the employer to perform the check.
2. Collecting the candidate's information
After obtaining the release, the employer may request the applicant's name, address, and date of birth. Companies will likely require the candidate's Social Security and driver's license number as well.
3. Completing the background check
Finally, the employer can complete the pre-employment background screening process. They can then review the results to determine whether the applicant is right for the role.
Texas employers should note that when it comes to background screening, compliance is key. Redstar Backgrounds can help you stay thorough, compliant, and proactive in your hiring process.
Pre-Employment Screening for Texas Employers
Whether you are in San Antonio or Austin, Corpus Christi or El Paso, pre-employment screening should be a key part of your approach to hiring.
At Redstar Backgrounds and DrugScreenKits.com, our team will help you through every step of the background check process. No matter your industry, we'll craft the exact screening solution you need to vet your staff.
Please contact us for details, or to set up a free consultation. For more information on our screening services here in Texas, follow us on Facebook, Twitter, and LinkedIn.