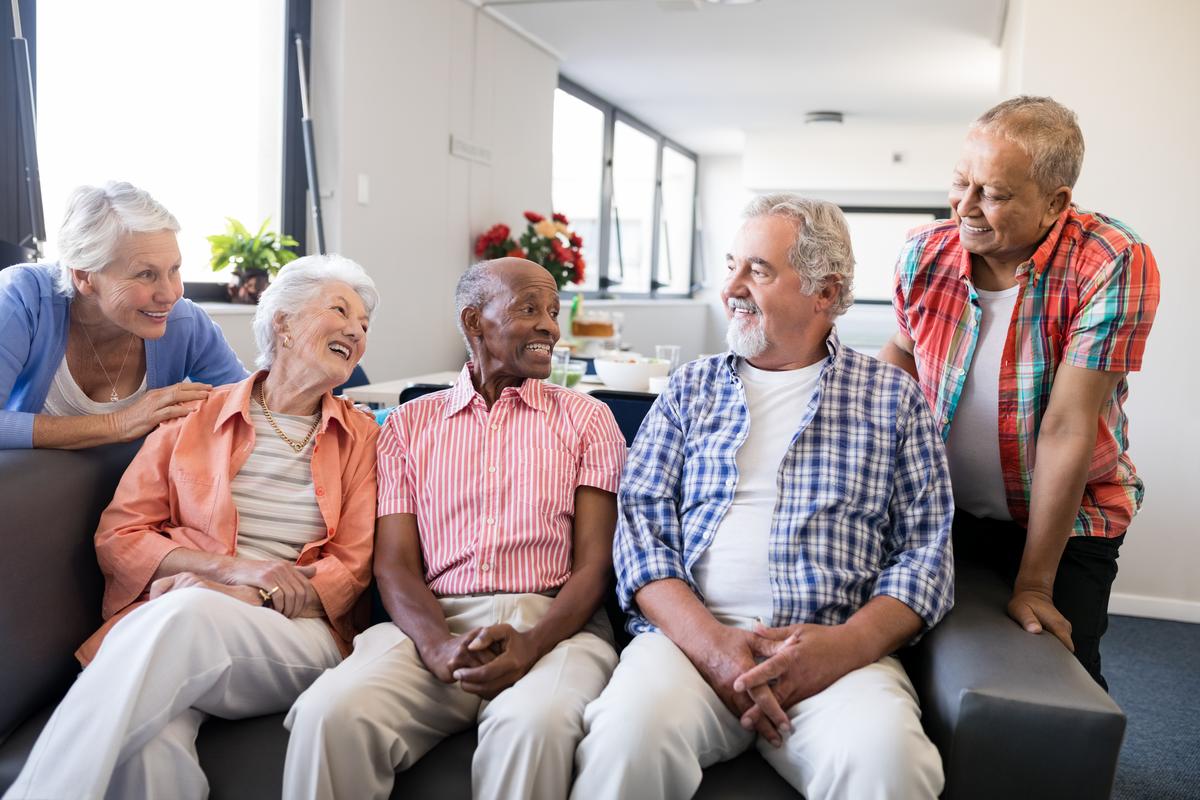 As the global population ages, the demand for assisted living facilities, nursing homes, and senior care centers continues to rise. Employers in Florida's major cities like Jacksonville, Miami, Orlando, and Tampa need to properly vet their team members in order to keep residents safe.
By thoroughly screening their volunteers and staff, employers can create a secure environment. This will ensure elderly people receive the quality care they deserve.
Protecting Vulnerable Seniors in Florida
By 2030, one in six people will be over the age of 60. This means Florida senior care organizations need to hire more people—and vet them accordingly.
Background checks will play a critical role in this, by serving as a safeguard against potential harm. These checks allow administrators to avoid candidates with a history of abuse or fraud, and reduce the risk of neglect.
By implementing a complete background check program, Florida facilities can maintain the highest possible standard of care.
Elevating Safety Measures
Jacksonville, Miami, Orlando, and Tampa are healthy, thriving cities. These employment markets are hot, and applicants have a diverse set of skills.
This makes it important to exercise due diligence when recruiting volunteers and staff members. By conducting background checks, administrators can assess candidates' credibility and pinpoint potential problems before the position is filled.
It's simple: nursing homes and community centers must keep people with a history of violence or substance abuse at bay. This will reduce the risk of accidents or harm to the seniors they serve.
Building Trust and Credibility
Assisted living facilities, nursing homes, and senior care community centers are built on a foundation of integrity.
Families put their trust in these businesses, and a background screening protocol will inspire confidence in the care seniors receive.
When families know their aging relatives are in the hands of professionals who have undergone rigorous screening measures, they'll feel more at ease. So from reference checks to criminal history screens, it's important to leave no stone unturned.
Maintaining Regulatory Compliance
In Florida, state and federal regulations oversee the operation of assisted living facilities, nursing homes, and senior care centers.
Background checks are an integral part of complying with these regulations. In fact, many state licensing agencies require thorough volunteer and staff screening. Background checks are critical from not only a safety standpoint, but a legal one too.
By screening potential volunteers and staff, administrators can demonstrate their commitment to regulatory compliance and the well-being of their residents.
Preventing Liability Issues
We've said it once, and we'll say it again: background checks play a key role in protecting residents in Florida senior care centers. They also shield facilities from potential liability problems.
Think of it this way: if an incident were to occur due to employee negligence or volunteer misconduct, the facility could be held legally responsible.
Yet by conducting extensive background checks, facilities can prove that they took reasonable steps to prevent harm and reduce the risk of legal problems. This proactive approach will help to protect their reputation and financial well-being. That sounds like a win-win to us.
A Trusted Screening Partner for Florida Businesses
Are you ready to make background screening a pillar of your hiring process?
By implementing rigorous screening processes, senior care facilities can protect their vulnerable residents. Ultimately, as Florida's major cities accommodate a growing elderly population, background checks will remain an essential tool in providing top-quality care.
At Redstar Backgrounds and DrugScreenKits.com, our team will help you through every step. Our services are comprehensive, compliant, and perfect for senior care employers in Florida. Whether you live in Tampa or Orlando, Miami or Jacksonville, we have your needs covered.
Please contact us for details, or to set up a free consultation. For more information on our screening services, follow us on Facebook, Twitter, and LinkedIn.