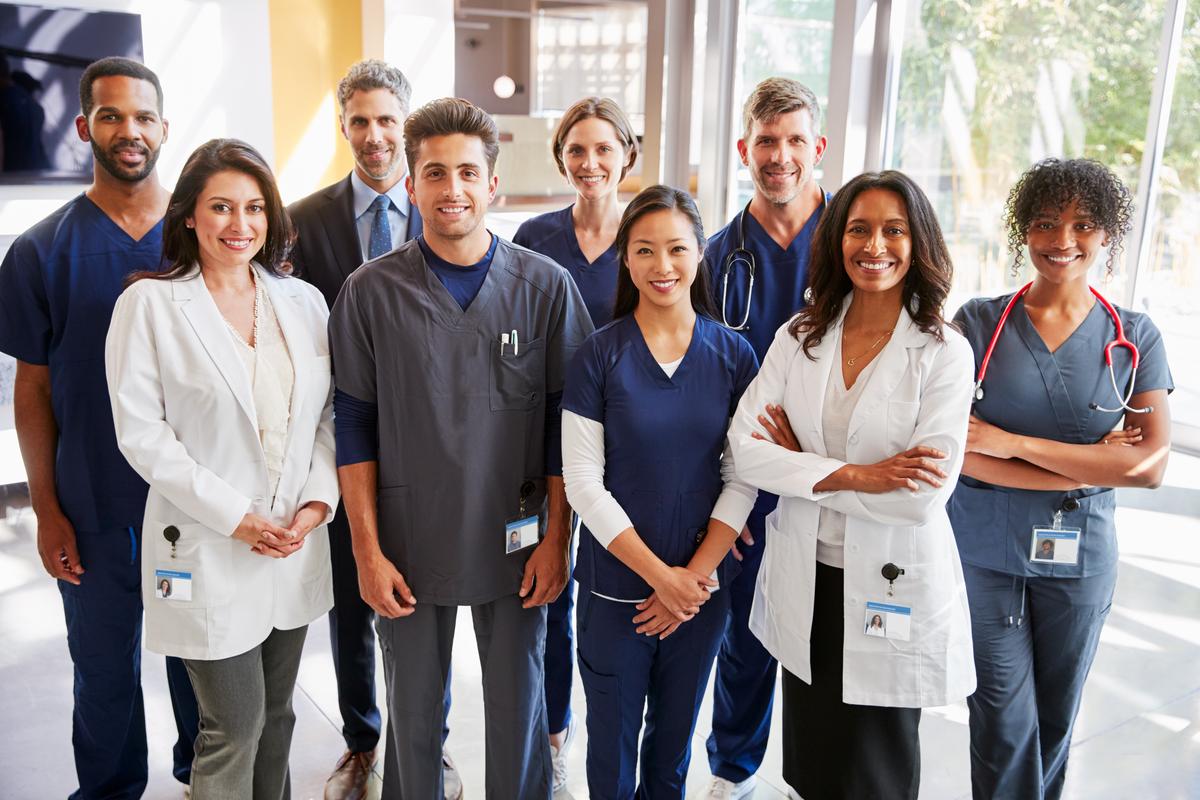 Hospitals, home care providers, and other healthcare businesses set the bar high here in Texas.
That is, they recognize the importance of providing a high standard of care.
These businesses also share something in common: they understand the value of pre-screening potential new hires. Thorough background checks allow these employers to protect patients, staff, and their own reputations.
This article will underscore why Texas healthcare facilities should pre-screen their staff.
Why Pre-Screen Your Healthcare Staff?
It's no secret that patient interactions are an integral part of your business. Your employees are handling sensitive information. There's a certain level of confidentiality and care that goes into being a healthcare worker.
These brings us to just some of the reasons why you need to pre-screen your staff:
Patients and their loved ones trust healthcare facilities with their lives. This makes ensuring you hire only the most qualified, trustworthy staff essential.
Most state laws and accreditation bodies require healthcare facilities to perform background checks. Texas healthcare employers are no exception.
Background checks help employers identify problematic people before they're hired. This will reduce your risk of a negligent hiring lawsuit down the road.
Even a single incident—like forgetting to administer medication—can severely damage your reputation. Background checks will prevent problems and preserve trust.
Are Healthcare Background Checks Required?
In Texas, healthcare background checks are usually mandated by law. Specific requirements may vary depending on the type of facility, the job role, and other factors. However, we recommend that all healthcare employers invest in a comprehensive pre-screening program.
Generally, the following healthcare staff must pass a background check before joining your team:
Physicians and Surgeons

Nurses and Nursing Assistants

Medical Technicians

Administrative Staff

Pharmacists and Pharmacy Technicians

Physical Therapists and Occupational Therapists
What Should Healthcare Background Checks Include?
Most healthcare background checks look at the following:
Checking for past criminal convictions, including felonies and misdemeanors, is standard procedure. This will help you pinpoint risks and safeguard your patients and staff.
Never take what an applicant says for granted. Confirming the candidate's employment history validates their work experience and ensures they have the qualifications they claim.
Like employment verification, verifying the applicant's educational credentials will confirm they have the right knowledge and training for the position.
Professional License Verification
Say you're hiring for a role that requires a certain license. The applicant may have had it at one point—but do they still?
This check will confirm that physicians have valid medical licenses, and that nurses, pharmacists, and other healthcare workers have current licenses of their own.
Many healthcare workers handle medications and other substances. Others are tasked with handling patient care. For this reason, most facilities require drug testing.
When Should a Healthcare Background Check Disqualify Someone?
Not all past issues should place a candidate on a no-hire list. Some definitely should, though. Here are the red flags that should absolutely be grounds for disqualification:
It goes without saying that applicants with violent criminal offenses should be disqualified.
Candidates with a history of fraud or abuse raise ethical concerns you'll want to avoid.
Drug or alcohol abuse can compromise a healthcare worker's ability to make good decisions.
Credential Misrepresentation
Falsifying educational qualifications or licenses is a serious offense—one that shouldn't be taken lightly.
While not all past issues should be disqualifying, the above red flags may prompt healthcare facilities to reconsider their hiring decisions. The ultimate goal is for these Texas employers to continue maintaining a high standard of care.
Meet Your Trusted Healthcare Screening Partner
Are you ready to make background screening a pillar of your hiring process?
At Redstar Backgrounds and DrugScreenKits.com, our team will help you through every step. Our services are comprehensive, compliant, and perfect for healthcare employers in Texas. Whether you're based in San Antonio or Dallas, Austin or Corpus Christi, we have your needs covered.
Please contact us for details, or to set up a free consultation. For more information on our screening services, follow us on Facebook, Twitter, and LinkedIn.