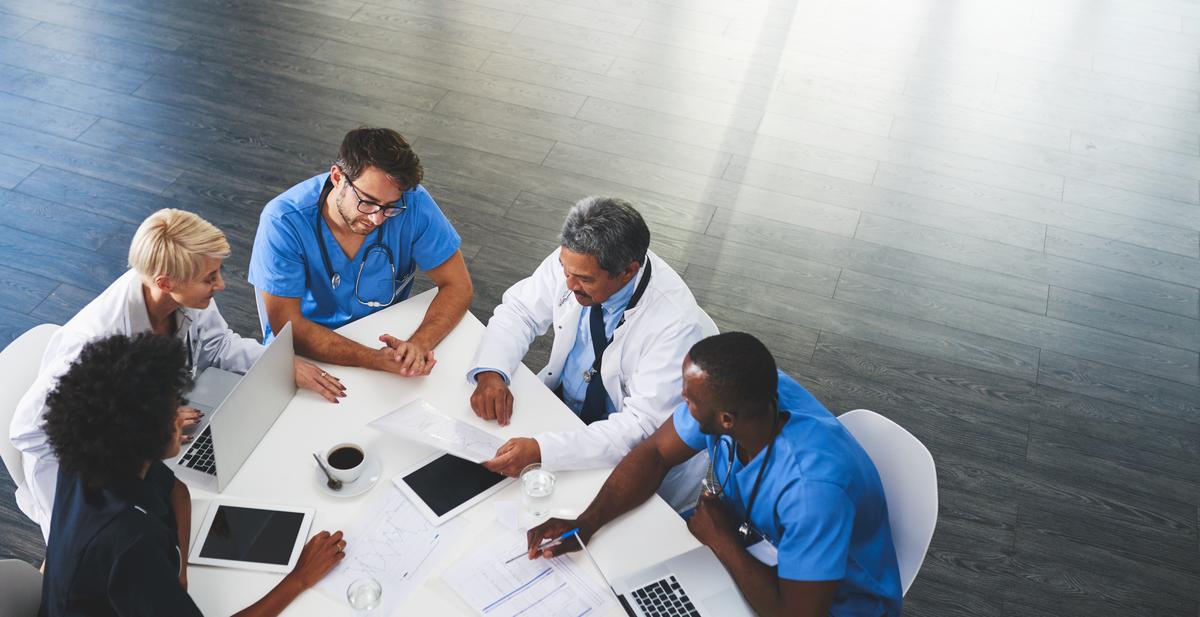 The medical industry is high-stakes.
The sector moves quickly and is very regulated. This makes sense, when you consider the fact that many healthcare workers are under immense pressure. Some have to make life-or-death decisions on the clock.
It's rewarding work, but it isn't easy. To that end, clinic, hospital, and homecare administrators have to make sure that they hire qualified people with sound morals. Even a minor mistake or oversight can have devastating consequences.
Here in Texas and across the country, healthcare background checks are critical. Pre-screening a potential new hire will also improve team morale, enhance your facility's reputation, and put patients and families at ease.
Why Are Healthcare Background Checks Important?
In 2012, the U.S. Department of Health and Human Services Office of the Inspector General (DHHS OIG) conducted research that may shock healthcare administrators.
The department found that nearly 20% of nurse's aides with a history of workplace theft, abuse, or neglect had at least one conviction on their records.
This means that employers could have saved themselves the headache of dealing with these corrupt, potentially dangerous staff by pre-screening them.
By conducting background checks on all healthcare workers before you hire them, you can reduce your risk malpractice or liability suits. Other benefits include boosting your reputation, increasing safety, and cultivating a better organizational culture.
And we all know how important a role team culture plays in healthcare. A strong work environment will reduce turnover and strengthen patient care.
How Are Healthcare Background Checks Different?
In the medical field, background checks may not look terribly different from other industries. They are, however, tailored to the healthcare sector. We recommend that these background checks be as thorough as possible—with the goal of helping employers find the best possible providers and support staff.
Most healthcare background checks include the following:
Criminal Records Check

National Sex Offenders Records Check

Employment, Education, and License Verification Checks

Identity Verification Check

Motor Vehicle Records Check

Drug Screening
For nurses and physicians, a standard pre-employment screening program will also include a Healthcare Sanctions Check.
A healthcare sanction occurs when a provider is found to be in violation of an administrative policy, criminal offense, or civil law. Even a single sanction can lead to restrictions, suspensions, or license revocations.
Sanctions make it easy to spot professionals who present certain risks in the healthcare field. It's important that Texas employers take them seriously—and that they monitor healthcare sanctions regularly. In addition to protecting the people you serve, checking for sanctions is also a good way to keep candidates honest during the hiring process.
How to Build Your Healthcare Background Check Program
An expert provider can help you develop a strong healthcare screening program.
This will ensure you comply with all the applicable federal and Texas laws.
We suggest that you take these steps to build your healthcare background check program:
1. Connect different job positions with different checks.
This step is twofold. First, you'll want to make a list of all of the positions within your healthcare organization.
Then, you'll need to list the specific background checks you'll want each position to include. A role that involves transporting medication will have a greater focus on driving history, for instance. Healthcare sanctions, meanwhile, are crucial for patient-facing providers like doctors and nurses.
The most important thing here is to be consistent across each position. This will keep your screening policy equitable and thorough.
2. Create a written policy around disclosure and authorization.
Surely you want to be by the book and document your protocol. This means you'll need to create a policy around the Fair Credit Reporting Act's (FCRA) disclosure and written authorization requirements.
From there, plan to develop a procedure around the adverse action process. That way your hiring team will know exactly what to do in the event that a background check negatively impacts a future hiring decision.
3. Establish a drug testing policy.
We've said it once, and we'll say it again. In healthcare, drug tests are critical.
Like any other type of screening, you'll want to make sure your drug testing policy complies with Texas and federal laws.
Pre-employment drug testing is pretty by-the-book. For random screenings, your facility will need a clear protocol around the selection process. You'll also want to note how much time employees have to complete the test, and what you'll do if someone's results come back positive.
Healthcare background checks can be complicated. If you have questions along the way, please know that you don't have to go about this process alone. You can always seek help while creating your screening program.
Meet Your Trusted Healthcare Screening Partner
Are you ready to make background screening a pillar of your hiring process?
At Redstar Backgrounds and DrugScreenKits.com, our team will help you through every step. Our services are comprehensive, compliant, and perfect for healthcare employers in Texas. Whether you're based in San Antonio, Dallas, Austin, or Corpus Christi, we have your needs covered.
Please contact us for details, or to set up a free consultation. For more information on our pre-employment screening services here in Texas, visit our website or follow us on Facebook, X, and LinkedIn.