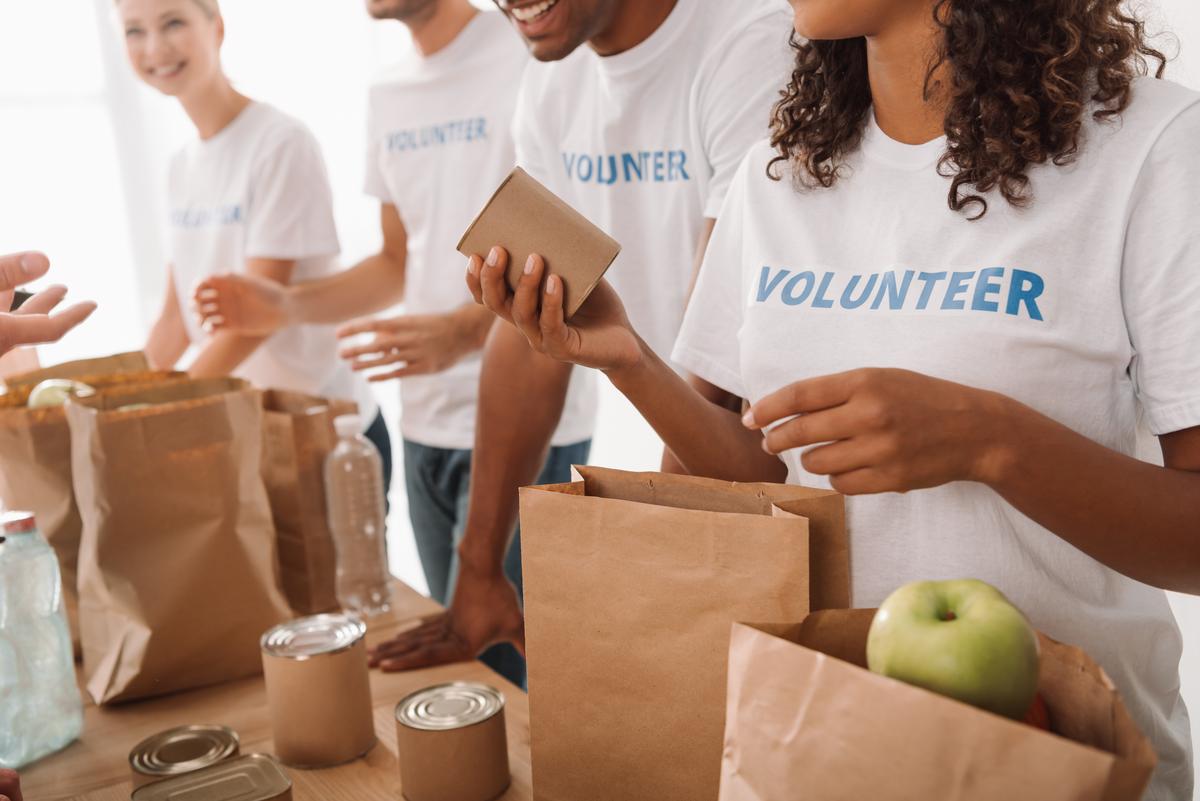 It can be tough for nonprofits to find the right volunteers.
If someone shows interest in your organization, you may want to welcome them immediately. Volunteers are few and far between in some cases, and you could really use the extra support.
Should you still conduct a background check on these prospective team members?
We certainly believe so. This article will highlight why Texas nonprofits should screen their volunteers.
Why Do Nonprofits Conduct Background Checks?
Many nonprofits work with a combination of employees and volunteers. Some are entirely volunteer-run.
Regardless of how you structure your organization, you'll want to pre-screen your volunteers. A quick Google search of the candidate's name may seem like enough, but it isn't—you need to run a comprehensive criminal background check. This check should scour records at the national, state, and county level.
You see, reducing liability is a key benefit of creating a background screening program. You may be a 501(c)(3), but you can still be sued for negligence if a volunteer commits a criminal offense.
Plus, pre-screening your volunteers can actually save you time in the long run. This is because finding the right people can decrease turnover (and lessen the amount you need to spend on future background checks). Talk about a win-win.
What Does a Volunteer Background Check Look At?
Nonprofits may look for different things depending on the volunteer job description, industry, and other factors.
Generally, these organizations will complete the following checks:
A criminal history check will be able to see any charges or convictions that are tied to the volunteer. These checks generally date back seven years and include the offense level and sentencing outcome.
Employment and Education Verification
These checks confirm the prospective volunteer is being honest about their employment and education. In addition to making sure they're qualified, they are a good way to evaluate the candidate's character.
Reference checks are a solid way to glean information on the volunteer's skills, abilities, and potential for success. They're yet another path to proving credibility and assessing the person's integrity.
Will the volunteer be driving for your nonprofit? Whether they're chauffeuring community members or transferring goods from one place to another, you'll want to make sure they're safe behind the wheel.
If you're curious about how to conduct these checks, please know that you have options. Redstar Backgrounds can help you navigate those choices and put together the best program for your nonprofit. Our screening services are accurate and compliant with Texas and federal laws.
Speaking of compliance, let's discuss this key factor in detail.
How Can Nonprofit Background Checks Stay Compliant?
When it comes to volunteer background checks, compliance is key. Your nonprofit will need to comply with the following laws to avoid litigation or penalties:
The Federal Trade Commission (FTC) is responsible for enforcing the Fair Credit Reporting Act (FCRA). This law protects the fairness, privacy, and accuracy of consumer information—including in background screening.
Specifically, the FCRA requires employers and volunteer coordinators to get permission from the candidate before completing a background check. The law also describes strict protocols for handling negative information that may come up during screening.
In 2011, the FTC stated that nonprofits must view volunteers the same way they would employees. You'll want to keep this in mind when complying with the FCRA.
The Equal Employment Opportunity Commission (EEOC) enforces a number of anti-discrimination laws. One such law is Title VII of the Civil Rights Act of 1964, which lists guidelines for considering criminal records in hiring decisions.
If a volunteer has a criminal background, the EEOC states that employers should evaluate the incident exclusively based on the role in question.
Several states have enacted Ban the Box laws in response to the EEOC. While Texas isn't one of them—not at the state level—a number of Texas cities and counties have enacted these laws.
Here again, Ban the Box legislation prevents employers from disqualifying applicants—including volunteers—at the beginning of the hiring process. The goal is to reduce the stigma of having a criminal record.
This doesn't mean you can't conduct a criminal background check. It does, however, mean you should refrain from asking prospective volunteers about their criminal history in their application or during an interview.
Just remember that you don't have to go about pre-screening your volunteers alone. Redstar Backgrounds is here to help.
Texas Nonprofits' Trusted Screening Partner
At Redstar Backgrounds and DrugScreenKits.com, our team will help you through every step of the background check process. Work with us, and we'll tailor a custom program for prospective volunteers.
Please contact us for details, or to set up a free consultation. For more information on our nonprofit volunteer screening services here in Texas, visit our website or follow us on Facebook, Twitter, and LinkedIn.