Wednesday, August 23 2023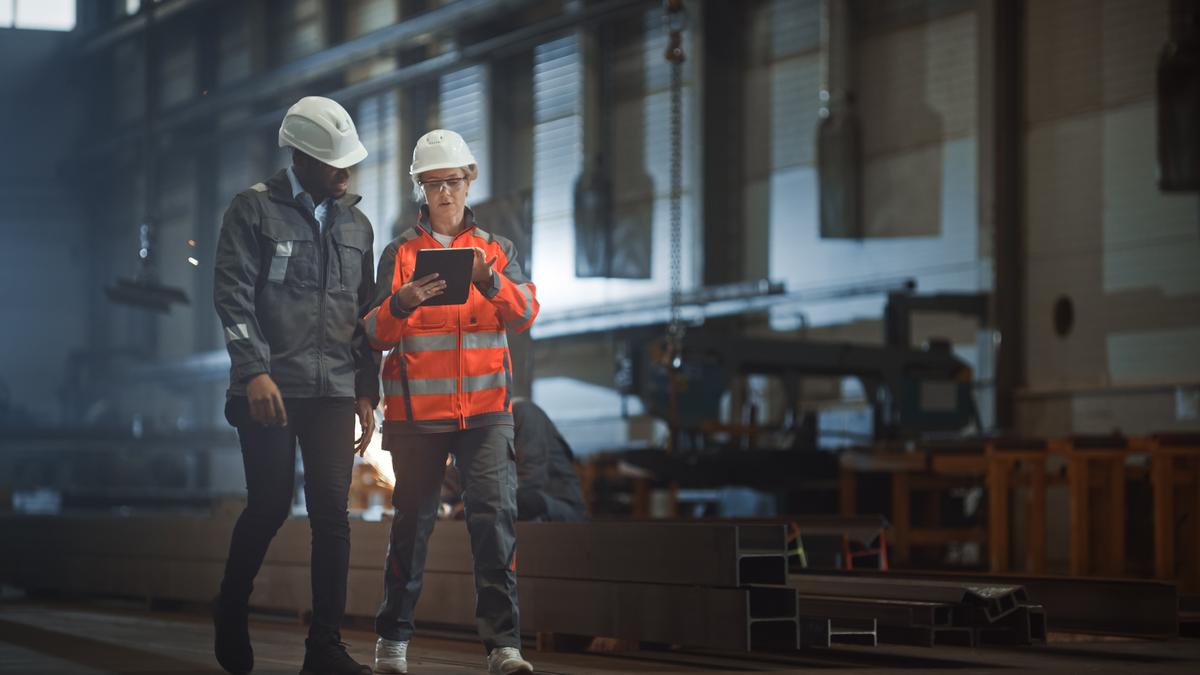 Manufacturing companies in Texas deal with a number of staffing challenges.
One of the biggest challenges involves hiring the right people.
Naturally, the goal is to find the best person for the job. This extends from your corporate team, to your company's plant workers and drivers.
Yet no matter how safe or trustworthy a person might seem, you'll want to look into their history before extending an offer. A conditional offer of employment may be appropriate, but that should always be contingent on the candidate passing a background check.
But what does a manufacturing background check look like? This post will let you in on what to consider when building your custom screening program.
What to Know About Manufacturing Background Checks in Texas
Redstar Backgrounds helps manufacturing companies build comprehensive background check programs.
We serve clients in:
San Antonio

Austin

Corpus Christi

Houston

Other Texas cities
City and county laws may vary, so there are some things you'll want to note for our state. For example, some places in Texas enforce Ban the Box laws and other fair hiring legislation. You'll also want to comply with the federal Fair Credit Reporting Act (FCRA) when sourcing a background check.
This involves getting each candidate's written consent before completing a pre-employment screen, and sharing legal disclosures about the screening process. You'll also need to share a copy of the background check report—either upon request or independently depending on your location.
Finally, if the information you find in a background check negatively impacts your hiring decision, you will have to adhere to the FCRA's adverse action process.
What Do Manufacturing Background Checks Include?
Most manufacturing companies complete the following as part of a thorough background check:
Criminal records checks search county, state, and federal records for misdemeanor and felony convictions.
Employment and Education Verification Checks
These checks confirm the applicant's employment and enrollment history, plus the positions they've held and any employment gaps.
By checking in with the candidate's references, you can learn a great deal about their job performance and character.
Motor Vehicle Records (MVR) Checks
This is a big one in the manufacturing industry. MVR checks review the candidate's history behind the wheel. The goal here is to make sure the applicant is safe to drive (or operate heavy machinery).
How Many Years Back Do Texas Background Checks Go?
In Texas, background check laws don't have any time limitations. The FCRA, however, requires Credit Rating Agencies (CRAs) to look at a period of seven years for:
Arrests

Civil Judgments

Credit Report Information
If the applicant will be earning a salary of $75,000 or more, these limitations may not be applicable.
It's also important to note that MVR reports typically look at the past three years, and that candidates' juvenile records will almost certainly be sealed.
Do Manufacturing Background Checks Take a Long Time?
In Texas, pre-employment screening is fairly efficient—especially if you're working with a third-party provider.
While turnaround times may vary, you'll likely have everything you need within a week. Criminal history checks can be completed in minutes, while verification services may take up to a few days. Reference checks can take a bit longer, since some people are more responsive than others.
Regardless, background checks play a key role in manufacturing. They're well worth the investment, and an expert provider can help your HR team put together the program you need to hire the very best people.
Manufacturing Companies' Trusted Screening Partner
At Redstar Backgrounds and DrugScreenKits.com, our team will help you through every step of the background check process. Work with us, and we'll build a custom program for your manufacturing team.
Please contact us for details, or to set up a free consultation. For more information on our pre-employment screening services here in Texas, visit our website or follow us on Facebook, X, and LinkedIn.